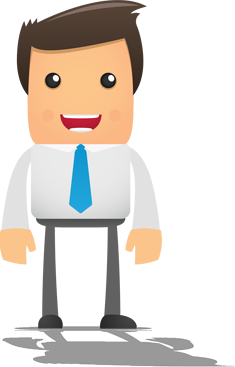 Lets do this!
At Invisible Streams,
Our goal is to improve the way you do business by delivering the resources and tools that you need, so you can do your job better, faster, and smarter, on the web.
"Our corporate client was praising us almost to the point of embarrasment. One of the brightest moments was very shortly after describing their needs in detail, with invisibleStreams, we were able to show them a solution that fully satisfied their requirements. invisibleStreams has helped set us apart from our competition."

Randy Burd, Kwikee Systems

"For four years invisibleStreams has continually improved system performance; core applications are now tightly aligned with our business processes. As a result we serve our customers better than ever, and save time along the way. Thanks!"


Ron Thies, Amerispec

"Our new web application system is saving us enormous amounts of time, freeing us to stay focused on executing our business. The integration between our existing systems and the web could not be smoother."


Larry Crooks, KasparNet
Web applications — databases — interface design.
Making things work.
When your web presence requires more than just 'presence', it needs to do something; Provide a service, sell a product, interact with data — that's where Invisible Streams comes in. We can take your existing web site, and make it more useful, marketable, and navigable. We can take a 'LAN' locked database application, and give it wings via the web. Drive your salesforce; Provide a meeting place to share information with members of your club or organization; Help you sell Tshirt of-the-month club subscriptions; Whatever you can envision your business or organization doing on the web that you can't do now — thats the 'sweet spot' for us at Invisible Streams. We like to think of ourselves as digital enablers — the good kind :)
Getting things done.
Aliquam erat volutpat. Maecenas tortor ligula, tincidunt sed dignissim sed, sodales quis urna. Etiam ornare viverra enim, vitae sagittis nisl lobortis eget. Pellentesque habitant morbi tristique senectus et netus et malesuada fames ac turpis egestas. Donec facilisis adipiscing lectus et auctor. Duis massa dui, tincidunt at convallis quis, suscipit pulvinar nunc. In sit amet neque purus. Curabitur non mauris diam.